U15 Girls Head to Peterborough for Spring Break
---
---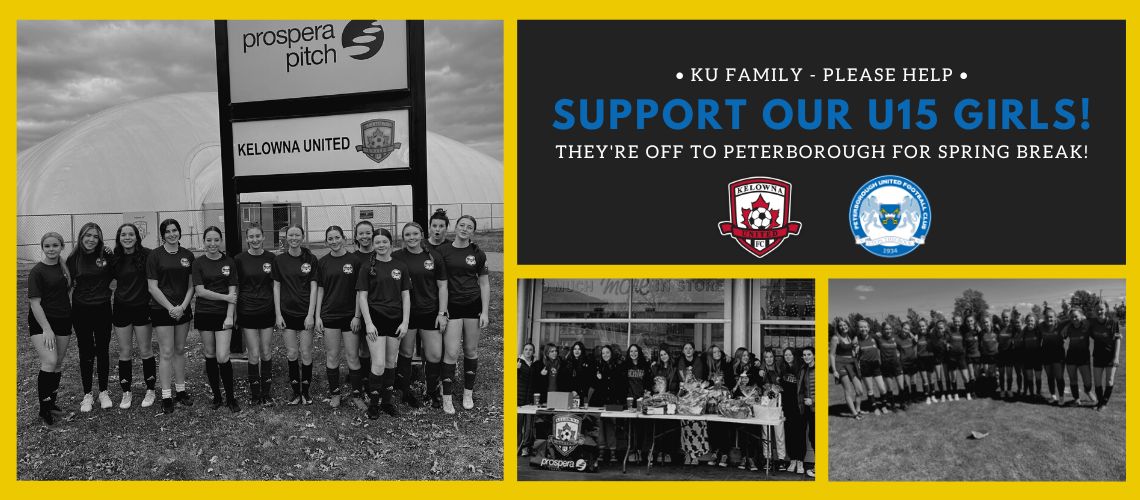 ---
The Kelowna United U15 Girls High Performance team is preparing for their opportunity to train with Peterborough United FC's Academy in Cambridgeshire, England over Spring Break. They will be the first KUFC team to travel to the UK to train at the Posh Academy as part of Peterborough United FC's International Partnership Program. The girls will train with Academy staff in Peterborough for a week and play two friendly matches against local teams.
To help cover costs, the girls have been busy fundraising for their trip! They sold out of raffle tickets for their New Year's basket draws and now their fundraising efforts have turned to recyclables.
Please help by donating your deposits to the team using Return-it-Express at either the St Paul or Kent Road Return-It locations. Simply place your refundable cans and bottles in the clear bags provided and add 250-572-1262 as the account number on the tag.
Thank you for your support!